Tutorial
For Members
Response to your personal Invitations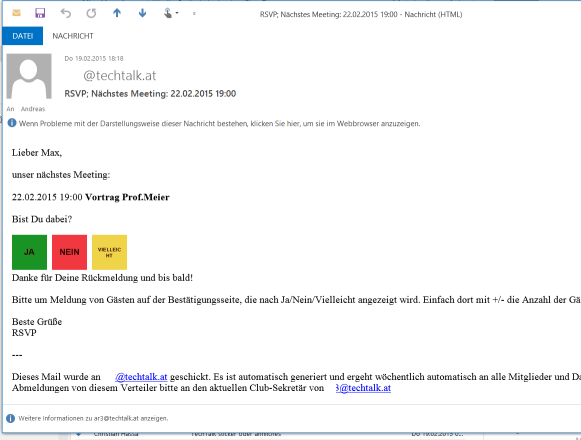 3 days before each meeting, just hit YES, NO or MAYBE in an invitation sent to you by E-Mail.

That's all. No login, no password required.

You change chance your selection as many times as the meeting is not over.

TIP
After you select your attendance you'll see who else is attending.
For the Club-Meeting Venue
See how many will come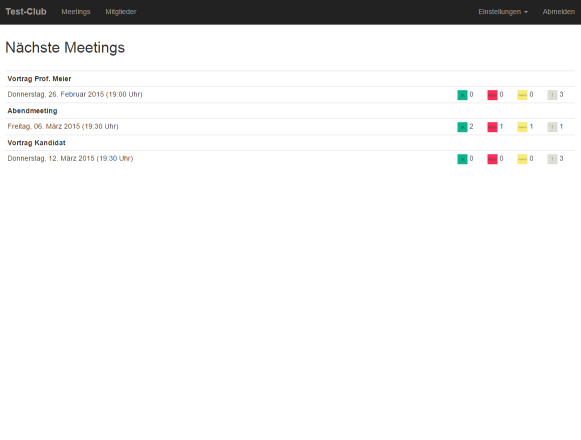 The Meeting Venue can access the numbers of your next three meetings to plan the catering and seating.

This page doesn't show any names of members.
For Club-Secretaries
One Time: Create your Club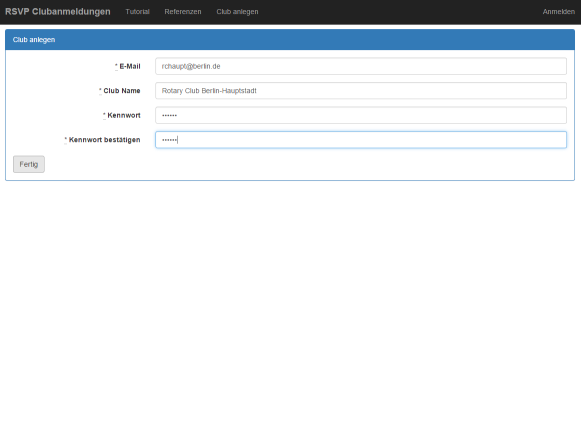 We only need a few things to know to start your club on RSVP.

E-Mail and Password which you use to login.

E-Mail will be used as the sender for your invites and reminders sent by RSVP.

Your club will be confirmed by us within 24 hourse (to avoid missuse). In the meantime you can already add members and meetings.
Add Members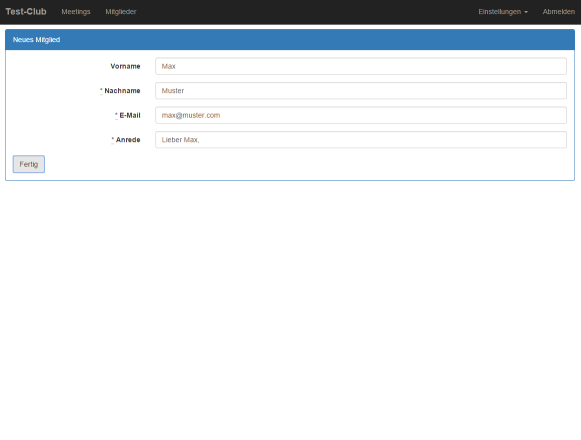 Name, E-Mail and a salutation is enough.

All members marked as "active" will receive all invitations. If a member doesn't want to receive invitations, just set him/her to "inactive".

TIP
You can add more than one E-Mail per member (ie for private and business or PA). Just separate them using commas like "max@muster.com, max@daheim.com".

TIP
If you have a long list of addresses to add please contact us - we can do that for you easy, fast and free.
Add Meetings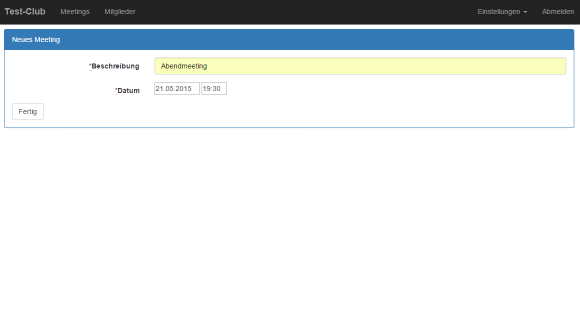 You only need to give a descritpion, date and time.

3 days before the meeting invitations are sent automatically to all members. 1 day before the meeting reminders are sent to all members who didn't answer yet (and only to them).

TIP
If you want to change the number of days for all meetings, you can set them using Settings/Reference Dates. If you want to send invitations for a single meeting earlier, you can edit it and set any date/time you wish.
Send Status-Page URL to Meeting Venue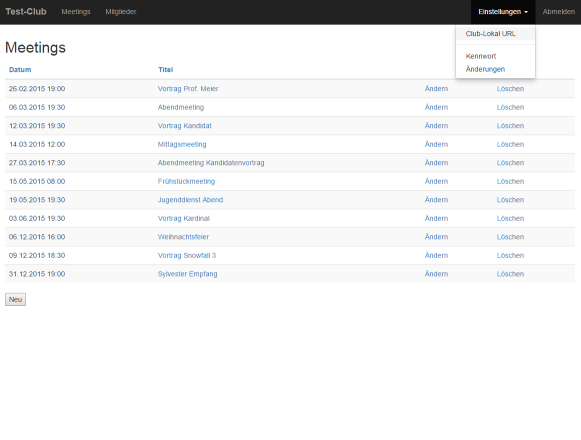 The Meeting Venue (for most of the meetings the same venue) can access the numbers of your next meetings if you send them your club's own URL found in Settings/Link for Meeting Venue. They just have to check in here and have a look at the live status.

This page doesn't show any names of members.